Oleh: Neux
Selalunya apabila memberikan hutang kepada rakan-rakan, kita menghadapi masalah untuk meminta mereka melunaskan kembali duit yang dipinjam. Sekiranya dahulu kita memberi mereka pinjaman wang atas dasar dan kasihan, apabila meminta kembali kita yang perlu tebal muka meminta dikembalikan semula wang kita berulang-kali.
Lebih malang, rakan kita hanya buat tidak endah, sebaliknya kita pula yang dimarahi. Tahukah anda, sekiranya wang yang dihutang itu berjumlah kurang daripada RM5000, kita masih boleh menggunakan sistem undang-undang yang sedia ada di Malaysia untuk memaksa mereka yang berhutang melunaskan hutang kita?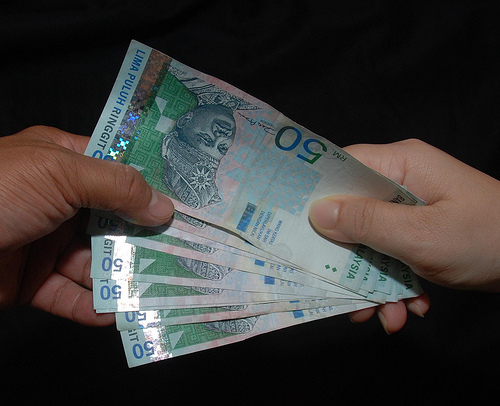 Berikut merupakan langkah-langkah yang boleh diambil untuk menuntut kembali hutang mengikut prosedur mahkamah. Pihak iluminasi.com telah diberikan kebenaran daripada pihak Jumpa di Mahkamah untuk menerbitkan kembali tips dan penulisan asal di laman web kami ini.
1) Pening nak tuntut hutang tidak melebihi RM5,000 tapi tidak mampu mengupah peguam?
2) Jangan risau. Kami bocorkan rahsia bagaimana nak buat 🙂 Sila scroll senyap-senyap!
3) Anda boleh buat prosedur tuntutan kecil di Mahkamah Majistret di kawasan anda. Prosesnya mudah sahaja dan MURAH!
4) Dapatkan borang tuntutan kecil (writ dan pernyataan tuntutan – Borang 198) dari kaunter pendaftaran sivil Mahkamah Majistret.
5) Lengkapkan borang tersebut seperti nama, alamat, jumlah tuntutan, tarikh masa dan asas tuntutan. Tahniah! Anda kini bergelar seorang Plaintif dan orang yang anda hendak tuntut itu adalah Defendan.
6) Failkan 4 salinan borang tersebut di kaunter pendaftaran Mahkamah Majistret. Bayaran fi yang dikenakan cuma RM20 sahaja.
7) Dapatkan resit bayaran dan borang yang telah dicop rasmi oleh Mahkamah. Jika Mahkamah Majistret tersebut mempunyai sistem e-filing, hanya cuma failkan 1 salinan sahaja dan tunggu emel jawapan dari Mahkamah.
8) Serahkan borang tersebut kepada Defendan. Jika diserah secara peribadi, pastikan terdapat tandatangan akuan penerimaan dari Defendan. Kalau Defendan tak nak terima saman anda baling je ke muka dia sambil kenyit mata dan buat flying kiss 😘
9) Boleh juga serahkan melalui pos berdaftar ke alamat terakhir Defendan yang diketahui.
10) Selepas serahan pastikan anda kembali ke Mahkamah Majistret dan buat afidavit penyampaian. Failkan di Mahkamah dan bayaran cuma RM8.00 sahaja.
11) Hadir ke Mahkamah pada tarikh perbicaraan yang sudah ditetapkan oleh Puan Majistret itu.
12) Sila bawa semua dokumen asal dan salinan untuk pihak Mahkamah dan juga pihak Defendan. Maka berentaplah dalam Mahkamah tu. Sila rajin sikit tengok series The Firm atau The Suit untuk dapat semangat Harvey Specter.
13) Kalau Plaintif menang, sila failkan penghakiman di kaunter pendaftaran Mahkamah Majistret. Bayaran cuma RM20 sahaja.
Macam mana kalau Defenden masih tidak mahu bayar?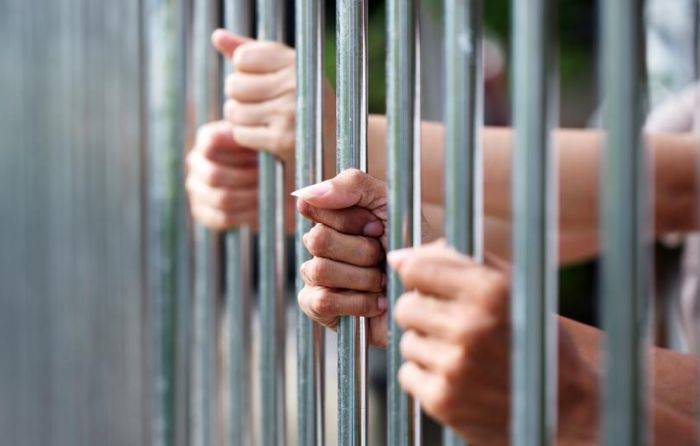 14) Selepas masa diberikan untuk Defendan bayar ganti rugi masih juga tidak berjaya, Plaintif hendaklah ke Mahkamah Majistret dan isi borang Notis Tunjuk Sebab (Borang 208).
15) Lengkapkan borang tersebut dan bayar RM20. Mahkamah akan pulangkan borang tersebut yang telah dicop rasmi.
16) Serahkan Borang 208 ini kepada Defendan tersebut dimana dia harus hadir ke Mahkamah untuk Mahkamah mengakses keupayaan Defendan untuk membayar balik hutang.
17) Mahkamah boleh mengeluarkan arahan untuk Plaintif menyita dan menjual harta Defendan, atau Defendan membuat bayaran ansuran bulanan.
18) Mahkamah juga boleh memerintahkan Defendan dimasukkan ke dalam penjara dengan syarat jika Plaintif bersetuju menanggung kos pemenjaraan (kau kena sponsor dia masuk jail la pulak haih).
19) Jika Defendan masih gagal hadir selepas menerima Borang 208, waran tangkap boleh dikeluarkan.
20) Senang bukan? Kos tidak sampai RM200.
Source: Iluminasi.com